Mystic Blue Therapeutics was founded in 2016 by Artisan Calvert M. Barrenetxe.  Creating handcrafted aromatherapy compress packs, 100% all natural aromatherapy mist, foot deodorizing spritz, vegan cold process bath bars, and our Stinkin' Rosé all natural deodorant .  All made from natural elements
Our handcrafted compress packs are beautiful and functional, in the sense you can use them for the amazing aromatherapy properties they deliver at Room Temperature, while Heated, or Chilled.  As a highly effective Hot & Cold compression pack for achy, tense upper body muscles.  Relieving new or existing minor injuries.  Or even to simply cool-down after a workout or hot-flash.  Or at room temperature while lounging at home 'watching television' on the couch - or traveling by land, sea or aircraft
Our Logo represents the Lauburu.  An ancient Basque symbol that is believed to be representative of the Basque identity, culture and unity. In the Basque language, Euskera, translates to four "lau" heads "buru".  The icon is generally considered a symbol of prosperity. It lends itself to several interpretations that have religious, cosmic, philosophical and naturalistic meanings – just as our intention is for our products!
HEAT THERAPY
Place the pillow in the microwave for two minutes, adding 20 second intervals until desired heat.  Will retain temperature for thirty minutes.  Repeat as desired.
COLD THERAPY
Place the pillow in the freezer overnight and it will retain temperature for thirty minutes.  Repeat as desired.
AROMATHERAPY MIST
Spray on your pillows to refresh or amplify the aroma.  Spray on your favorite Jeans, Bedding, Cloth Shower Curtain, Body or Room (especially before receiving a massage or practicing Yoga).  Spray in your car for yourself or when you have company.
ALL MAKE GREAT PERSONAL ITEMS OR GIFTS!
We are happy to answer any questions or consider any special requests that you may have. 
In addition, we can customize a pillow or mist for your private event or as promotional gifts!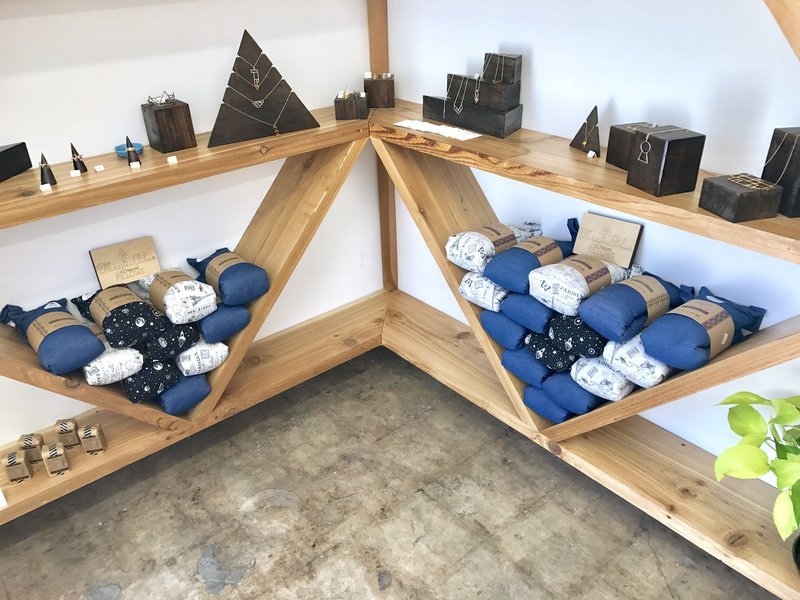 One of the first symptoms of stress is insomnia, trapezius strain and feeling irritated. Your trapezius muscles ache and burn from the base of your skull to between your shoulder blades.  The good news is that they are easy to decompress and soothe with compress therapy. For this, I handcrafted a 3-4 pound flax seed pack that is long enough and heavy enough to stretch out and cover your shoulders and neck.  When used chilled, it reduces inflammation to the area, relieving pain. 
Our 100% Aromatherapy essential oil mist offers healing properties by stimulating your senses and creating new energy.  Triggering optimistic response from your body and mind
In the autumn and winter, we encourage to use our Compress Pack by placing them in the microwave for 2 minutes, adding 20 second intervals until your desired temperature.  Rest the pillow around your neck/shoulders and cover yourself with a warm blanket as you sit on a cozy chair, spraying a bit of our aromatherapy mist - all while reading your favorite book.  
This is also an opportunity to create new energy and increase circulation so that your body can detox and rejuvenate
Please consult your physician for serious injuries, but for minor aches and pains follow instructions above
Copyright © 2017 Mystic Blue Therapeutics