Hot & Cold Compress Packs with Aromatherapy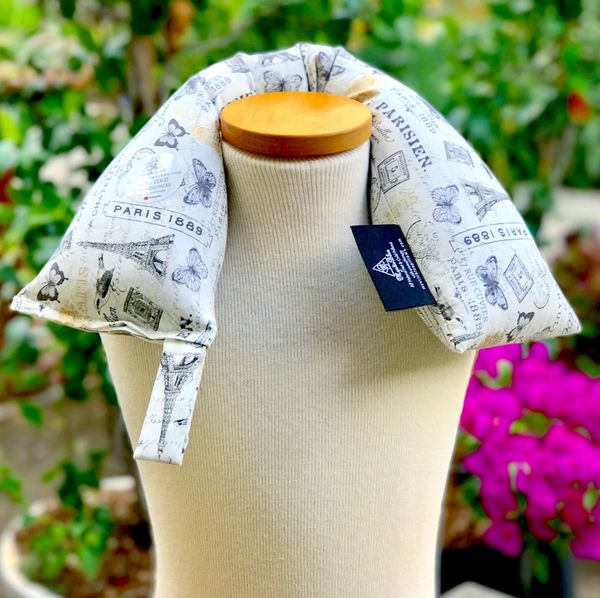 Hot & Cold Compress Packs with Aromatherapy
AROMATHERAPY NECK PILLOW
To experience a moment of pure rest, gently place this pillow around your neck to relax and release tension from tight or swollen Trapezius, upper/lower back and shoulder muscles & joints 
Handmade from golden flax seeds that are infused with aroma-therapeutic essential oils and natural organic lavender bud flowers
Size: 4" x 21" (length includes 2" cotton handle)


3.5 - 4 lbs.

Made in Los Angeles





FRAGRANT INFLUENCES: 

Lavender
CALMING, RELAXING, AND BALANCING, BOTH PHYSICALLY AND EMOTIONALLY.  LAVENDER HAS BEEN DOCUMENTED TO IMPROVE CONCENTRATION AND MENTAL ACUITY.  UNIVERSITY OF MIAMI RESEARCHERS FOUND THAT LAVENDER OIL INCREASES BETA WAVES IN THE BRAIN, SUGGESTING HEIGHTENED RELAXATION
FOR THERE USES, AND MORE...
NECK

SHOULDERS

ABDOMEN

THIGHS

CALVES

BACK

AND EVEN FOR YOUR MATURE DOG'S ACHY HIPS
HOW TO USE:
PLACE IN MICROWAVE FOR 2 MINUTES. INCREASING BY 20 SECOND INTERVALS UNTIL DESIRED HEAT. OR PLACE IN FREEZER OVERNIGHT FOR CHILLED EFFECT.  PILLOW IS GUARANTEED TO RETAIN TEMPERATURE FOR MINIMUM OF 30 MINUTES.  REPEAT AS DESIRED.
Reviews
Featured Products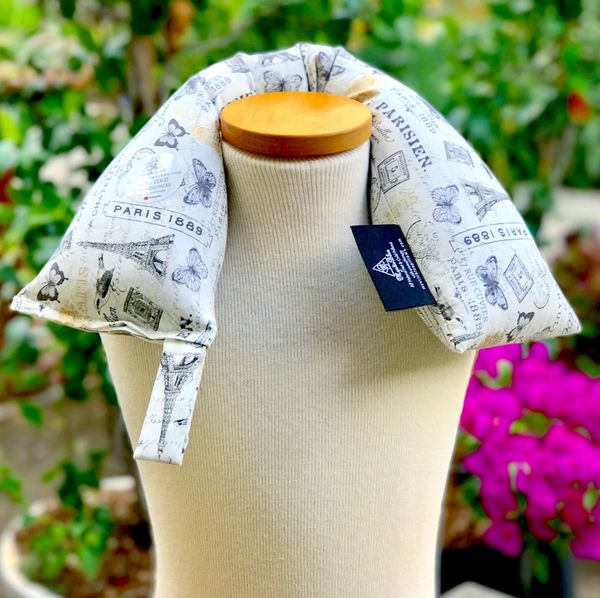 Hot & Cold Compress Packs with Aromatherapy
$39.00
100% Pure Lavender Aromatherapy Mist
$29.00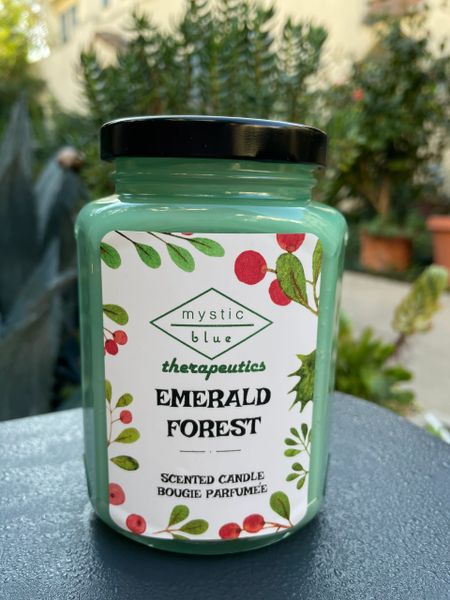 EMERALD FOREST coconut wax candle
$24.99